Something missing in your diabetes plan?
Traditional diabetes care assumes you can easily make lifestyle changes to manage your blood sugars.  But its not that simple. Diabetes is  frustrating and it's not a one-size-fits-all-diagnosis.  As a fellow diabetic and  Board Certified Nurse Coach, it's my mission to help you navigate this path. Together, we'll figure out how diabetes works in your world and on your journey.
Free tips. Free advice. Free inspirational stories.
Check out the
Better Diabetes Life Blog
where you will find fresh perspectives and common-sense strategies that go beyond standard medical plans. Of course, you know it's about diet and exercise, but there is so much more than just understanding what to do.
Saying yes to the "I" test?
I struggle managing my diabetes.
I am not perfect. I can't handle diabetes alone.
I am sad, depressed, angry and resentful.
I am overwhelmed by my diabetes.
I don't think anyone understands how hard I try.
I am ready to give up.
Is this you? There's help and hope.
Take my Quiz to understand your level of burnout and coping.
Feeling Frustrated
Overwhelmed
Unsure of what to do
Facing burnout
Exhausted
Better glucose control
Better clinical understanding
More freedom and energy
New ideas and options
Creative changes that work for you
Feeling understood
My Free ebook explains what you are missing and why you struggle.
Learn what you have been missing and transform your life for less than $2/day.
25 video lessons with activities to reveal your sticking points
Real help and new ways to manage the stress and burden of diabetes
New coping skills to overcome burnout you won't hear from a doctor
Insight into why it's so hard to do what you know you should
Empowerment to do things your way
Strategies to improve communication
Let me help you discover your own way.
Before you are ready to change your lifestyle, you must understand what is keeping you from what you want. Together, we explore your current situation and develop a comprehensive approach beyond diet and exercise. Subscribe to become a member of my exclusive Community and get access to free resources, coaching tips, stories, videos and speical offers!
I have helped others on their journey to a Better Diabetes Life. Let me help you transform how you view yourself and manage your diabetes.
"Very enlightening and thought provoking! Patricia helped me self-identify everything I was feeling and understand the reason behind the rhyme."
"Patricia gave me a new way to think about my diabetes. I like thinking about it almost as someone else!"
"Very enlightening and thought provoking! Patricia helped me self-identify everything I was feeling and understand the reason behind the rhyme."
"Very refreshing to put a positive spin on the hardships of living with diabetes. I really learned a lot. I can now identify issues and ask for help."
5 Steps to a Better Diabetes Life.
(That you won't learn in your doctor's office.)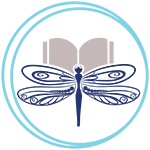 All About Diabetes
Holistic diabetes information– from the disease process to treatment and potential complications. Information you need at your fingertips.
Your Emotional Rollercoaster
Heavy emotions – frustration, anger and sadness. Learn what's behind them and create your own path toward a new perspective.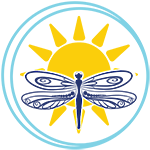 Using Your Motivation
Tap into your personal motivational style and create new possibilities for you and your family.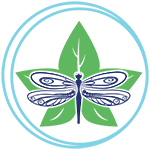 It's Your Life, Live It
Take back your life. Get detailed strategies to help you create your own roadmap for  YOUR diabetes and ENJOY your life.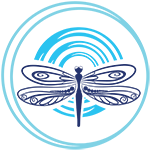 Find Your Voice
Say what you mean. Get what you need.  Know you matter.
Recognized by Diabetes Leaders.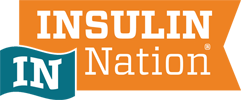 Diabetes takes more than you have been given.
I can show you a better way.
Enroll in my 5 Step diabetes management program and find the support you have been missing.  There are many ways to get started and you deserve more than you are getting. Today can be the day it all changes!