Welcome to a Better Diabetes Life!
I am so glad you are here!  You are among an elite set of people who are ready to expand their diabetes management beyond the basics you get from your provider.  And believe me, not everyone is ready for this just yet. Congratulations for giving yourself this extraordinary gift!
Although I can't promise that diabetes won't be a struggle at times, I can promise that if you embrace this information and incorporate these tools into your life each day, you will find that things do get better!  And then, as the small things get better, bigger things get better.  The changes have been transformative for so many!  And I can't wait to hear your story!
Use this page as your home base. Be sure to bookmark it so you can return easily.  You can access all of your purchased courses from this page, as well as update passwords and other basic housekeeping.
You should have received a welcome email with your Home Coaching Journal access.  Here is a link to the printable PDF version or you can purchase a preprinted copy from Amazon.  If you purchased the 5 Step Program Plus Online Coaching, you will receive the preprinted copy in the mail.
To begin, just click on the chapter title below.
I am so proud of you!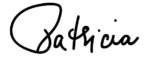 *Try the course for 14 days.  If not completely satisfied, send an email to [email protected] and explain why you are dissatisfied. Once we receive your request, course access will immediately terminate. A full refund of the amount paid less a 5% processing charge will be posted to the credit card used of payment. The credit should appear within 21 days of your request or on the next billing cycle.