In a recent FB post, I asked people what one word described their relationship with diabetes. I got over 500 responses!
On my video blog today, I decided to roll the dice to pick a topic. The topics are my key pillars of coaching content: 1 – Education, 2 – Emotions, 3 – Motivation, 4 – Ownership, 5 – Communication. And since I was rolling a die, I needed a 6th, which was Grab Bag. Of course, I rolled a 6, so I dove into my "one word" post. It was a wheel's off day as the dog's went a little crazy and then my internet dropped and abruptly ended the broadcast.
Ah well, maybe there is a nugget of wisdom for you! Enjoy the video!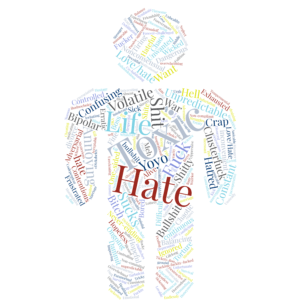 One word to describe diabetes man
Does this guy feel like you? It doesn't have to. Let's talk! Schedule free call!